HANDS...
so precious....
THANKS TO ALLAH FOR THE HANDS GIVEN TO US...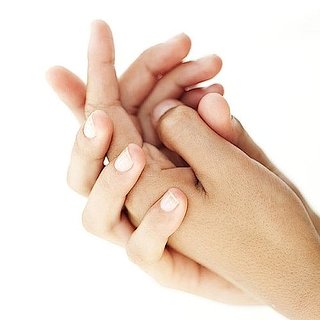 ok..tpu je..xmungkin tgn ak selembut pic itu..
tgn org yg menyapu..bsh pggn..mengemop..memasak..melipat kain..
probability tgn yg lawa cam figure 2 0.0000000000001% laa kan...
kat sini ak nk cite psl klbhn&keistimewaan tgn ak..kkk
belawok..belawok..belawok..
kita bako..bako..bako..hahaha
actually dsuatu ptg jumaat yg sunyi lg hening...
kdgrn azan maghrib berkumandang..
dgn cepatnya ak bgn..trus ke toilet..mengambil wudhu'
apabila ak cuba membasuh telinga ak...
i can't raise up my right arms properly...wut wrong???
so i think it's a normal thing...wut dey said in malay "kebas"???
heheh..bajet gilo speaking..
basically..klu kebas jap je kan..around 2-3 min..
but in my cases,it very weird....
mlm 2 dah laa ak on duty tok jaga kedai..
seyesly ak xmampu bt pe2..
sblh lengan kanan ak is like paralysed..(fortunately..it's not)
ak xmampu nk bwk motor..even menulis..nk angkt brg lagi laa kan...
nk angkt gelas kosong without anything inside pon ak xmampu..
it seem dat my right hands very tired..really tired..
maybe klu dah bley ckp dah lama dia ckp
"wahai tuanku zahira yg comel lg baik hati..gunakan lah juga tg kirimu itu...relax je ak tgk..gua capek...gua pon nak take 5 gak"
2 dioo..bkn take5...take 3 days kot nk recover blk...
bgn pg sabtu dgn harapan my hands will b recovered to normal...
waaaaaaaa......still same..i cannot move...
tgh hri 2 gak ak g klinik...POLIKLINIK UNIVERSITI kat tmn u nie..
2je satu2nya klinik yg bkak..
terkebetulan ak ad diskusipc ptg 2..so ak sengaja-mengajakan diri g klinik d tghhari yg aman damai itu..heheheh..
belawok je ea..ak seorg yg NAIVE, PUNCTUAL, RESPONSIBLE..kkkk
g klinik nk bgtaw dr pon xtaw..ak juz ckp tgn ak kebas..xley nk dgrkkn..
stndrd sbgai doc..dia sentuh2..cba bengkok2 kn..compare kan ngn tgn kiri ak..so at last dia ckp
"tgn u ok je..xde mslh pe2...juz mayb pressure kuat sgt..n mayb darah mengalir xlancar kat saraf tgn u"
glurrrppp..dgrnya saraf..trus dupdapdupdap..saraf weyh...
rosak saraf ak means keistimewaan yg danugerah ALLAH tok ak menulis makan etc dah ........
so beria2 ak tnya..confem ke doc tgn saya xde pe2..doc 2 dgn confidentnya kate..
"it's will better 3 or 4 days..i'll give u vitamin for speedkan blood ke saraf "..
pertemuan kitaorg hnya berlangsung 2-3 min saje..
ak nk pakai helemt pon xmampu...
membe ak yg tlg pakaikan..bkak purse pon xmampu..kna bkak ngn tgn kiri..
so for 2-3 days i fully use my left hand..n my right hand i give her 4 days MC..kkk
mlm sabtu tergrk hati ak tok bkak buku..isnin test separation II kot...
waaaaaaaaaaaaaaaaaaaaaaaaaaaaaa.......sobsobsobsobsoooooobbbbbbbbbbbb.........
asl ak xley menulis nie.....
in case..in caselaakan..ak xley gna tgn kanan ak..so ak da prepare awl2..ak cuba praktikkan mengguna tgn kiri..da result obtained as shown in figure 1.
figure 1: left hand
figure 2:right hand
camne nk jwb exam...tulisan cam budak tadika..terketar2 nk tulis..xmampu nk angkt pensel even 200 g...
figure 3 illustrates comparison new writting with previous writting
figure 3:comparison new writting with previous writting
smbl tulis sambil teresak2..
bsrnya dugaan mu YA ALLAH...
kuatkan semangat ye ZAHIRA..tp....
trus call ngadu kat mom ak kat kelantan...
control suara skit..bg nmpk macho..heheheh
so mom ak call bro ak kat temenggung ibrahim2..srh dtg tgk kondisi ak camne...
2dioo..dtg bwk minyak + ais...then abg ak urut2 ak sambil dok pot petpotpet kat ak...
ak dgr patuhnya..dgr je nasihat2 + arhn2 dr bro ak 2..
mlm 2 postpone study..continue tdo...
study pon xley nk bt pe2..tgn xberdaya evn pgng pnsl..hohoho
pg ahad yg sejuk..membekukan tgn ak..kkk..
kul 6.30 am lg mom ak call tnya kondisi tgn ak..
it getting bttr..2jelaa yg mampu ak katekan..
smlm 2 ak try luruskan tgn kanan ak..tp xberdaya..xsampai 1 saat trus tershaking2..n fall down..
actually tgn ak xckp gagah utk berdiri sorg2..need accompany..
cecece..tuan ko nie dok single da lama xde pe2 prob pon...
ak gagahkan n kuatkan diri menjwb soalan..
menitik gak laa my little tears...hohohoho..
penat..lenguh...only GOD knew my feeling..
but i am so relieved rite now my right hand is reovered..even it is not fully recovered..but at least it enough as long as i can write....
u make me realize my mistakes..
sesungguhnya ENGKAU lah YANG MAHA KUASA..ENGKAU juga MAHA PENYAYANG
sesungguhnya bilamasa ENGKAU qaala (kata) "kun fayakun"..
maka terjadilah sesuatu mengikut qada' dan qadar Mu..